Interview with Rosa Mariniello
Interview with
ROSA MARINIELLO, ITALY
1st Prize in 2020
Rosa, an architect from Naples, worked as set photographer for many Italian film productions since 2006. From 2011 till 2015 she collaborated with Eventi-Italiani Agency and Drome Magazine. Since 2011, she is a member of European News Agency & G.N.S.PRESS. Rosa worked on several projects during the last three years: »Urban Trip(le)s«, »Lucania«, »The Flight«, »Urban Graffiti« and »Vitiligo«. In 2016, she was selected among 200 Campania Artists for 'Doni' by Imago Mundi Luciano Benetton Collection. In 2019, she was one one the authors of the book »Back to the past«.
What was your source of inspiration for VITILIGO?
Vitiligo inevitably raises questions about beauty, identity, and change. This begs the question of what beauty is in today's society, and how far we can go in the name of beauty. The emotional effects of stigmatization of appearance can be devastating – low self-esteem, anxiety, or even depression.
This project has been mainly influenced by my deeper inspiration for painting.
My interest in vitiligo has its roots in my childhood, as several members of my family in Italy suffer from this. For generations, as we know, only the male members have
Vitiligo. In 2011 the first mark appeared around my little niece lips when she was 3 years old. And as she is a female, I started to look at Vitiligo in a different way. I realized that, even though Vitiligo does not affect physical health, it could be life altering due to social stigma and prejudice attached to it. And it is precisely this realization that made me want to explore through photography, the impact of vitiligo on the quality of life of those affected by it.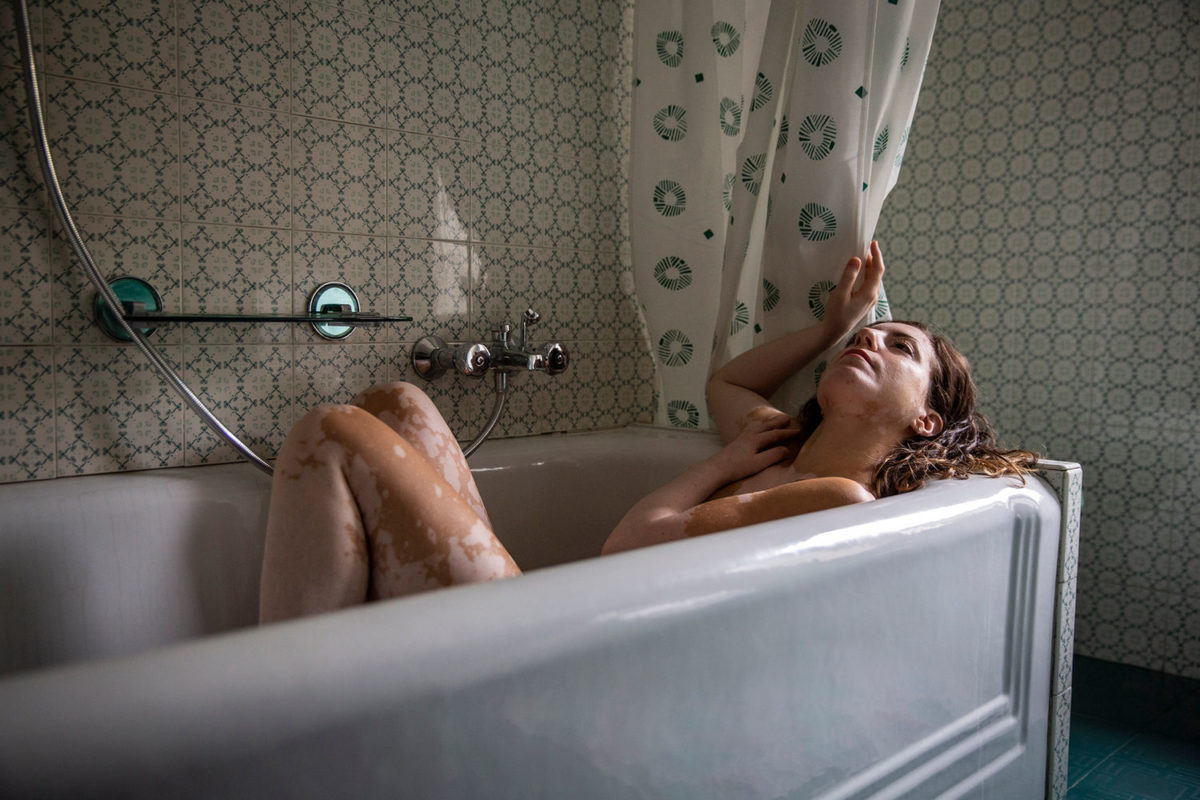 Now, after making my work, I can say I was wrong: men with Vitiligo have the same social suffering experience as women do or even more. I had more difficulties to persuade men to join the project rather than women due to a more silent pain they keep inside.
Which artists inspire you? Do you have a favorite?
Irving Penn, Helmut Newton, Mario Testino, Giovanni Gastel and Erwin Olaf are my favorite portrait photographers, but this project has been mainly influenced by my deeper inspiration for painting. From Caravaggio to Goya till Botero. I tried to express and enhance the beauty of the people's bodies with the daylight of their houses, without forcing their natural look and pose too much.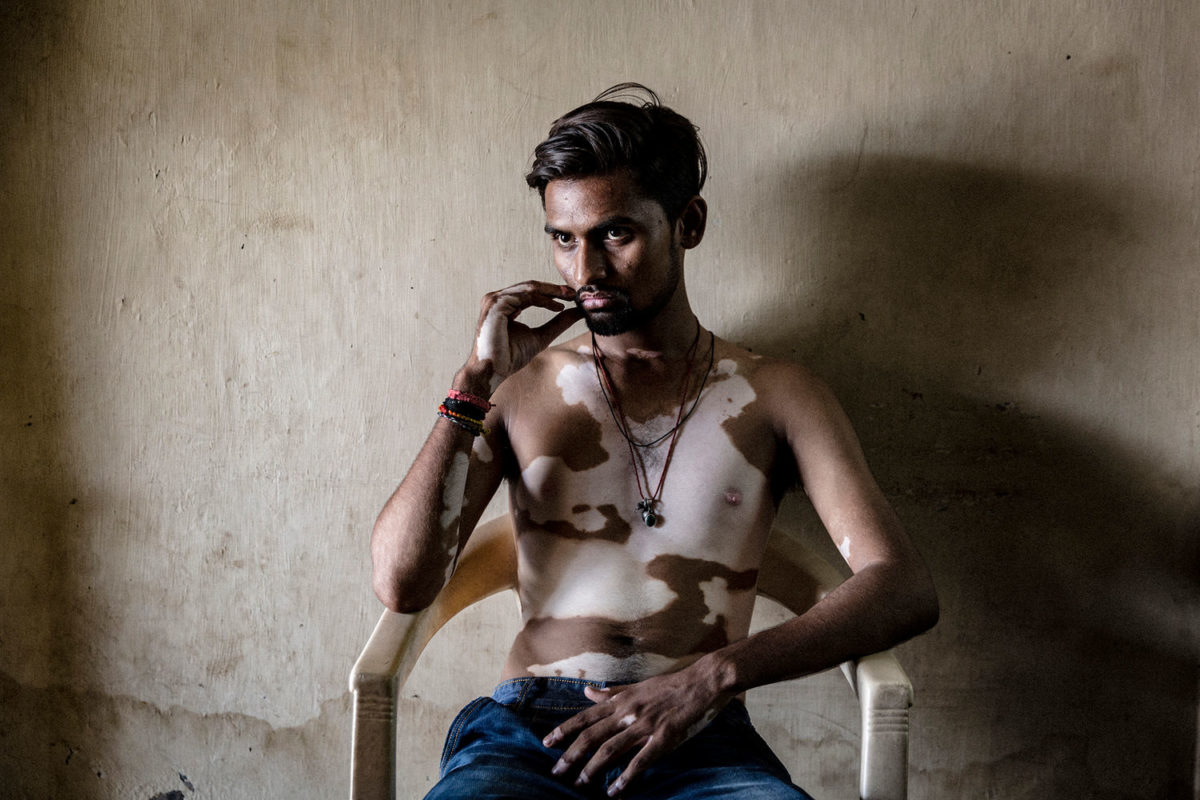 How did it come to the series VITILIGO?
For this project I have met and photographed people across five countries: India, China, Denmark, Cuba and – of course – Italy. India, China and Denmark are the three countries with the highest incidence of vitiligo (in the Gujarat region, India, it reaches 9%). Cuba, on the other hand, deserves attention because of a treatment based on human placental extract. Discovered and developed by a specialized center in Havana, this product is claimed to be very effective and costs little more than a candy bar.
It was very hard because I looked for Vitiligo people by word of mouth just walking around in very crowded place. I started from Cuba and for that I had to learn Spanish. Then I was in India, I found easily Vitiligo people at Ahmedabad, but I wanted to travel around Gujarat, so a fixer helped me to find Vitiligo people.
In China I worked with a fixer and used social-media to find people. I had to work against people's initial mistrust and therefore took photos just in a hotel room, as only two people invited me to reach them in their home.
I have always wished my portraits could give people back a higher self-esteem.
In Italy and Denmark I drove up and down to reach available people. I tried to find people before going to the beaches in the summer time but it didn't work. After that I tried word of mouth, but it did not produce results, however through social media many people responded to join my project.
How did you become aware of PORTRAITS Hellerau Photography Award?
I knew about Portraits Hellerau Award by Picter.
'Dignity' was the key word pushing me to take part in the contest… I have always wished my portraits could give people back a higher self-esteem, which they might have lost due to Vitiligo.
Are you currently working on a project or have plans for a next one? What is it about?
I am working on two long term project, Lucania, in south Italy at the moment and I am researching for a project about environmental sustainability.
(Interview: Hella van Lengerich)
Find out more about Rosa Mariniello and her award-winning series here:
Skip back to main navigation