Interview with Matthew Hamon
Interview with
Matthew Hamon, USA
1st Prize in 2018
Matthew Hamon is a freelance portrait photographer based in Montana. His photography exists conceptually and aesthetically in the spaces between photojournalism and staged editorial imagery. Matthew's work has been featured in CNN, Outside Magazine, The Independent -UK and many more. Matthew was awarded first prize in the 2018 Portraits Hellerau exhibition in Hellerau, Germany.
Before Matthew Hamon won the PORTRAITS Hellerau Photography Award 2018 he competed in the 2017 edition as well.
I got into photography as a way to pursue adventures and interact with people. A camera is a great tool and/or excuse for both of those endeavors.
Which contemporary photographers inspire you?
There are probably too many to mention. I love photographs and there is so much good work out there from the most celebrated photographers in the world to the unknown photographers who have work in the Portraits exhibition. Photography is a fantastic medium because ANYBODY can make a great photo.
How did you find your way into PORTRAITS Hellerau Photography Award?
Because I love photographs, particularly portraits, I saw the first edition of the competition online. I love to engage in the dialogue and presentation of portraits so I sent some portraits in to the next edition of the competition. I did have some pictures in the show that year but I didn't win a prize. The following year I was very lucky to win first prize with my series, "The Gleaners."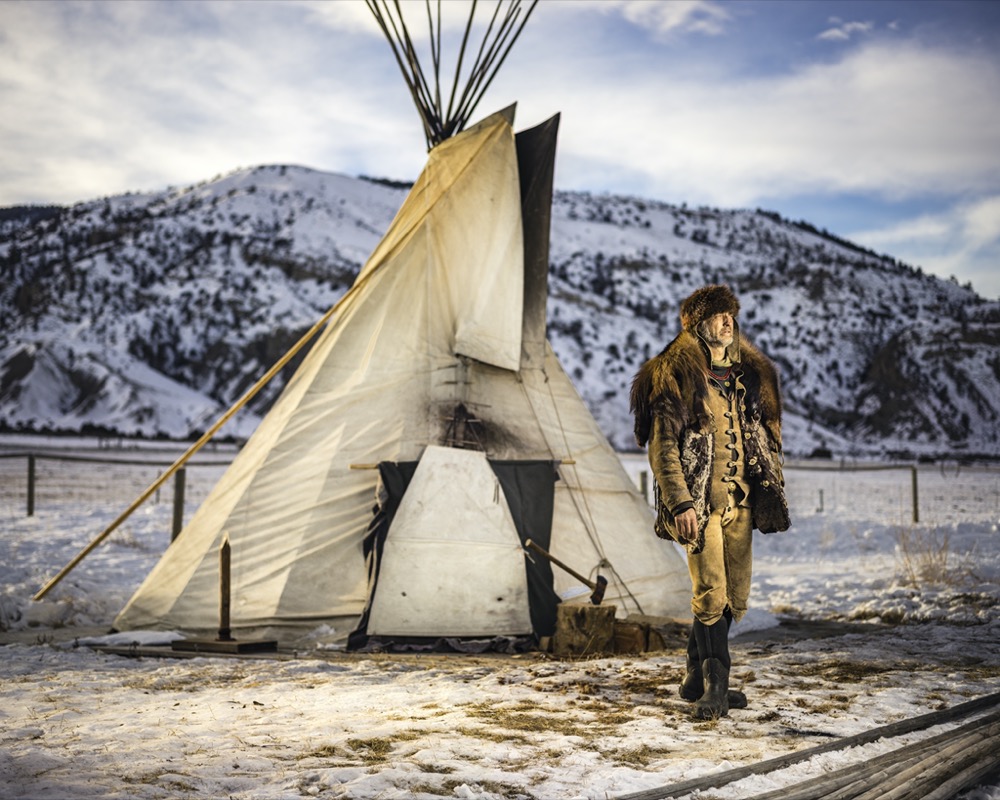 Please tell us a bit about your series "The Gleaners".
This series is about a group of primitive skills practitioners who attend the annual buffalo hunt near Yellowstone National Park in Montana, U.S.A. They assist the American Indian hunters (they are allowed to hunt buffalo based on a treaty with the U.S. government dating to the 1800s). The Gleaners assist hunters and then glean any of the remaining animal parts using them for food, clothing, crafts, or fabrication of other utilitarian objects.
What are we going to see from you in the next years? Any dream projects you are currently working on?
I'm very concerned about income inequality and wealth distribution in the U.S. and globally. I think that aside from religion, wealth distribution is likely the root of most conflicts in the world. I'm working on a portrait project that uplifts and reveres those who suffer most from this problem.
(Interview: Luc Oberüber)
Find out more about Matthew Hamon and his award winning series here:
Skip back to main navigation