Welcome to the Technische Sammlungen Dresden.
From 5 May 2020 our finalist exhibition will be open to you again – at half the admission price. We are looking forward to your visit!

Please note the special regulations for further containment of the corona virus.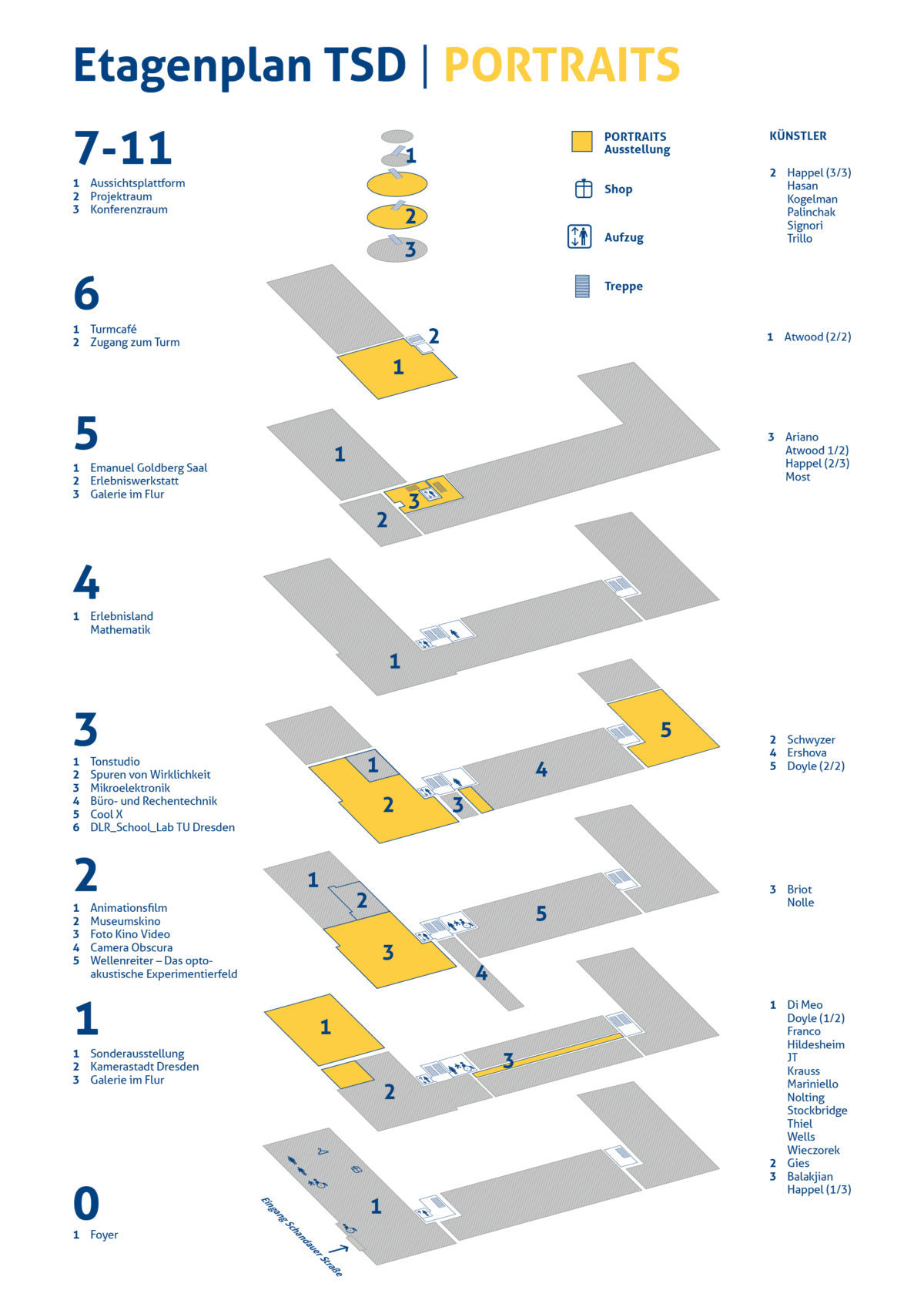 ---
Artwork Descriptions
---
Raul Ariano
LGBT in China
The Chinese LGBT community has been widely discriminated since 1979, when the Communist Party criminalised it for "hooliganism". In 1997, the Chinese government abolished "hooliganism" – including homosexual activities – as a crime. In 2001, homosexuality was finally removed from the list of psychiatric disorders, yet the LGBT community still feel stigmatised.
Tom Atwood
Kings & Queens in Their Castles
»Kings & Queens in Their Castles« has been called one of the most ambitious photo series ever conducted of the LGBTQ experience in the USA. Over 15 years, Atwood photographed more than 350 subjects at home nationwide. With individuals from 30 states, Atwood offers a window into the lives and homes of some of America's most intriguing and eccentric personalities.
Aram Alexander Balakjian
Dreams of a Life
The migration crisis may be declared over, but Greece's immigration system is at breaking point and its overcrowded camps have descended into chaos. In the country's western port city of Patras, some of the most able – men and boys as young as 13 – risk everything in an attempt to escape the bureaucratic quagmire.
Lionel Briot
INSTAnts d'ANnéeS
A series of intimate portraits of old people with a systematic approach: each portrait is realised in the form of diptychs in order to represent the complex reality of the sitter but also to show intimacy. The photos were taken with Polaroid film. This allowed me to share my work with my sitters and thus create a special bond.
Danilo Garcia Di Meo
Quatrani
Quatrani (kwah-trah-nee) is the for "youngsters" used in the italian city of l'Aquila. It has been ten years since the earthquake that shook l'Aquila, causing people to end up homeless, injured or dead: "When an earthquake takes away the place you are from you need to find it again. Find it where there not a thing in sight but you have nothing more to ask for than the company of your family and friends."
Rory Doyle
Delta Hill Riders
Historians agree that just after the Civil War, one in four cowboys were African American. Yet this population was drastically underrepresented in popular accounts, and it is still. The "cowboy" identity retains a strong presence in many contemporary black communities. This ongoing documentary project in the Mississippi Delta, "Delta Hill Riders," sheds light on an overlooked black subculture — one that resists historical and current stereotypes.
Natalia Ershova
Journey to the edge of the room
The heroes of my project are people who barely ever leave their home. They live in the Internet. Some of them have a lot of friends, but they communicate to them only online or in their homes. And some of them are just modern hermits. They are an overacted version of internet addiction and social loneliness.
An obscure South Korean law makes tattooing technically illegal. Although this does not stop a growing number of underground tattoo parlors to open in people's home or in hidden rooms, it does pose a challenge for a young generation looking to express themselves beyond the imposed ideal South Korean look. A new generation of Koreans influenced by pop stars, Western athletes and television programs see tattoos as attractive and fashionable. But the ban remains in place.
Milan Gies
State of Identity
Over the years many intellectuals have struggled to understand and define the notion of identity. Is identity rigid or more fluid? Does such a thing as a man or a woman exists, or do these labels just serve the purpose of maintaining social order. What if you happened to be born in the wrong body and you have no choice but to confront your initial gender identity?
Andy Happel
While the moonlight showers upon my dark robe
China, the most populated country in the world, changes fast these days. Instead of living according to their parents' wishes, young Chinese demand self-realization and self-determination. There is one thing most of them have in common: they have to deal with the pressure and conservative expectations of their families and society.
Mohammad Rakibul Hasan
The Looted Honor
In 2017, Myanmar militaries started killing Rohingyas, burnt their houses, looted their belongings and raped many women who later delivered unwanted child in refugee camps in Bangladesh. The ethnic cleansing started in 1978. The unfortunate Muslim minor community of the Rohingyas had no citizenship of Myanmar and was not allowed to travel anywhere. They never attended high school, never had good health access and never knew about birth control.
Paulina Hildesheim
Retired Republic
What would our everyday world look like if it was made by and for seniors? Would Helene Fischer be Chancellor? Or Konrad Adenauer? What happens when there are more and more pensioners, but at the same time fewer and fewer people in employment? It seems utopian that the next generation, most of whom grew up in peace and prosperity, will ever receive a state pension. A country constructed for old people, ruled by old people, is that the future?
JT
Wild Grass – China's Orphans
During a trip to China of 2014, I met many »left behind children« . Their vitality which is like the wild grass touched me a lot. One day I saw a newspaper reporting that seven children died of a fire at an orphanage in 2013, in Henan. This tragedy was the starting point for my project. From 2014 to 2017, I visited more than 20 orphanages all over China. They are not recognized by law, putting them in an awkward situation and making it difficult for children in it to integrate into mainstream society.
Carla Kogelman
I am Waldviertel
In 2012 I was commissioned by a children's theater festival in Austria to document the rural Waldviertel. I ended up in Merkenbrechts, a small village where I became friends with Sonja, Hannah and Alena. From 2012 – 2019 I spent weeks with them every year. What you see in these photographs is an era of inquisitiveness, cheerfulness and warmth. It makes us all melancholic and calm. Children splash around in the lake, romp through the garden, wade through the mud… A life in harmony with nature.
Ingar Krauss
Migrant Workers
Germany has a long tradition of employing harvest hands from different countries as seasonal workers. Still today intensively cultivated fruit and vegetables require large amounts of cheap labour. Every year around 300.000 harvest hands come to Germany, mainly from Eastern Europe. The workers on the large asparagus farms near Berlin are only men because the asparagus harvest is a physical exhausting manual work. Most of the workers come from the poor rural areas in Poland or Romania.
Vitiligo is a chronic condition characterized by depigmented patches of skin due to the loss of melanocytes. It affects 1 to 2% of the world's population regardless of age, sex or ethnic background. Sufferers undergo a change that is physical as well as psychological, because the condition can adversely affect their social interactions, their romantic and sexual relationships, and their career. No cure currently exists.
Yvonne Most
The memories of others
As a granddaughter of a Sudeten-German family and photographer, I did some research on my family roots, both in the old and in the new surroundings. I came across collective experiences of flight and displacement. However, my photo series also opens up a new view of a region, a landscape with overgrown scars that is not standing still, but is constantly evolving.
Jana Sophia Nolle
Shelter Project
In American society, the gap between rich and poor is growing. Emblematic of this increasingly stark social divide is San Francisco, a city full of contrasts: so much wealth against a backdrop of very visible poverty and homelessness. The photographs document a series of staged portraits of homeless people inside their improvised dwellings on the streets. Besides the portraits, homeless people were asked to share their construction plans or lists of materials.
Ingmar Björn Nolting
Somaliland
The borders of Somaliland go back to the area of a British protectorate. Under the dictatorship of Siad Barre, who seized power through a putsch, the inhabitants of the north felt increasingly deprived. The resulting fights of the guerilla group »Somaliland National Movement« against the troops of Barre culminated in the overthrow of the regime and the founding of the Republic of Somaliland on 18 May 1991. Its independence is not recognized under international law.
Mykhaylo Palinchak
Maidan Faces
In 2014, during Euromaidan or »Revolution of Dignity« as it is called in Ukraine, 98 protesters were killed in clashes with riot police in the center of Kyiv, Ukraine. Five years later I walked the street where most of the protesters were killed that day and noticed photos of those people left by relatives and friends. Over time, the photos began to fade, the colors swam, some of them crept in with the mold, while others almost completely erased almost the same way like time fading our memory of those events.
Simon Schwyzer
Scopophobia
Scopophobia refers to the pathological fear of turning attention to oneself e.g. the fear of being seen, looked at or stared at. Starting and deviating from the objectifying conditions of photography, I ask what the portrait of a person affected by this fear would look like. In its multi-layered implementation of image and captions, a collectively created image emerges in 64 individuals audiograms.
The image stands visualized and assigned to the speakers voice while saying an assigned word.
Andrea Signori
Chang'aa. Kill me fast
Made from distilled maize and millet, but sometimes adulterated with acid and even petrol, chang'aa is the highly potent brew that is destroying Kenya. Its nickname is "kill me fast". Chang'aa is highly addictive and increasingly popular in the country's poorest areas. Consumption leads to loss of bodily functions, forms of blindness and mental problems. Women are selling their bodies to pay for it while men are trading it for day's work or in exchange for agricultural products. The government has set up numerous rehabilitation centres all over the country. But will these be enough?
Jeffrey Stockbridge
Kensington Blues
»Kensington Blues« is a portrait photography project of those who live along Kensington Avenue in North Philadelphia. Like many rust belt cities in the U.S., industrial restructuring of the mid twentieth century lead to a sharp economic decline including high unemployment and a significant population loss in certain areas. Today, Kensington Avenue is infamous for drug abuse and prostitution. Women populate every street corner. Drugs such as heroin, Meth, Crack, Xanax and K2 are sold out in the open.
Mirja Maria Thiel
Farewell Sonata
»Farewell Sonata« tells the last few years of Helmut and Gisela, who have spent almost their entire life together. They grew up just two streets apart. Helmut was diagnosed with Alzheimer in his early seventies. Until his death, Gisela takes care of her husband at home. In April 2018, Helmut died after more than 14 years with Alzheimer's disease and 63 years of marriage.
Ada Trillo
If Walls Could Speak
As a teenager I traveled back and forth from my birth place Juarez, Mexico, to El Paso, Texas, where I attended school. As an American citizen, I was able to to make this trip quite easily, but I became aware of the difficulties of others trying to cross the same boundary. In 2017, I returned to my hometown of Juarez to focus on a project about asylum seekers. Under the Trump administration, many migrants are trapped in border towns along the US/Mexico border.
Sebastian Wells
Hongkong (2019)
Portraits of protesters at the Anti-Extradiction-Bill demonstrations in Hong Kong.
Agata Wieczorek
Fetish of the Image
The project explores Masking, a fetish subculture, in Hong Kong, China and across Europe. Masking is practiced mostly by men and employs realistic silicone costumes imitating human body. It is rooted in the idea that human identity consists of multiple genders instead of only one, whereas the identity is understood as a matter of individual choice in place of bestowed or imposed quality.
Some selected photographs of the artist series can also be found in our current catalogue.
Skip back to main navigation